Our English lessons develop pupils' spoken language, reading, writing and vocabulary. English is taught in a cross-curricular way, linking up with other areas of the curriculum. We teach our pupils to speak clearly, to convey their ideas fluently and confidently and to ask questions. Their vocabulary is developed systematically.
Reading
"The teaching of reading is a particular strength across the school. Pupils say they enjoy reading and speak enthusiastically about their favourite stories and authors."
(Ofsted, May 2015)
Reading – it's your child's ticket to everywhere! Establishing a good reading routine is essential! One of the most important things you can do for your child is develop their love of books early on in life. It really is the key to their future learning and success.
Children naturally copy what they see their parents doing, so lead by example. The more you read, the more they'll read! Books, magazines, newspapers, footie results, recipes, e-mails, instruction manuals, birthday cards – it doesn't matter what you read - it'll show reading as an enjoyable, useful skill worth having (not just as a chore associated with school and homework).

Settling down together with a good storybook is a special, quality time that enables you to bond with your child. It's the perfect time for them to open up and tell you how they feel or what they've been doing, so make sure there are no distractions.

Turn off the TV, put your mobile on silent and choose a time for storytelling when you don't have to multi-task or rush.

10 to 15 minutes of reading together is enough, unless your child asks for more. Little and often is the key to success. Try to make reading with your child a pleasurable daily activity.

Don't force them to read with you – that's a sure-fire way to put them off books altogether.

Let your child experience as many different kinds of reading material as possible – picture books, pop-up books, rhyming books, comics, magazines, story books and factual books.

It's important that your child reads aloud to you, even after they're able to read fluently. You can still read aloud to them too. It helps them to use their imagination, build concentration and develop comprehension, as practice helps children really get into the story without having to stop and work out new words.
Celebrities love reading too!
Follow this link to find all about what famous footballers are reading. Watch videos of them talking about their favourite books: they may even ask you some questions too!
What are your favourite Premier League football stars favourite books? Click on the photo to find out!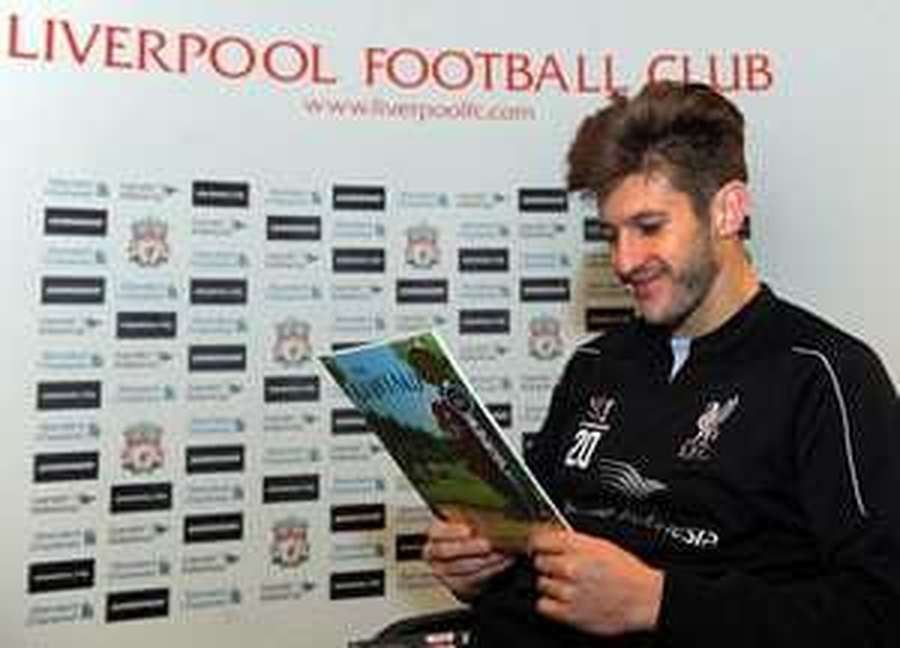 Our pupils are encouraged to read for pleasure and to read widely. We use the Oxford Reading Tree Scheme and Read Write Inc. phonics programme. Phonic awareness helps the development of reading by segmenting and blending sounds. The children will be heard reading individually and in groups. The Guided Reading sessions/Reading Circles sessions cover both fiction and non-fiction books. Guided Reading/Reading Circles also develops the children's comprehension skills. A range of ICT programmes are used to enhance learning. Parents are given clear expectations about reading at home.
Foundation Stage and Key Stage 1:
In EYFS and in KS1 children are taught to read through phonics. Teaching in EYFS is based upon the prime area of learning; "Communication and Language". To assist teaching we use the programme Read Write Inc, which encourages our children to start to read and write quickly and easily. At the core of Read Write Inc Phonics is the lively and vigorous teaching of synthetic phonics. Children learn the 44 common sounds in the English language and how to sound-blend words for reading (decoding) at the same time as developing handwriting skills and spelling (encoding). Crucially, they read lively story books and non-fiction books with words they can decode, so they achieve early success in reading. The more sounds they know the greater the range of texts they can read.
As our children are taught to decode and encode, they are also taught to comprehend and to compose – out loud. The quicker their decoding the more they comprehend; and, the quicker their encoding the more they write of what they have composed out loud. Phonics is taught for twenty five minutes every morning from 9.00am in EYFS and Key Stage 1. The children that are coming off the programme start the Get Spelling! programme that focuses on applying their phonetic knowledge to learning the spelling rules in the English grammar.
In Key Stage 1 the children also have Guided Reading sessions with their class teacher or TA. Children will be heard reading in a group at least once a week and some children will be heard read on a 1:1 basis if needed.
Key Stage 2:
Although phonics is predominantly taught in KS1, where children require additional support in KS2 they are given individual sessions and tracked through the 'Letters and Sounds' phases.
In Key Stage 2 the children also have Guided Reading sessions with their class teacher or TA. We use a system called Reading Circles. This is a way in which guided reading, home reading and homework will come together; offering a study of a novel in depth, with analysis of the story as the children go through the book. The group meeting in school is similar to a book club group: a discussion takes place and each member of the group shares some questions, ideas and things they have noticed about the chapters that they have read. This approach to reading has improved children's understanding of stories and themes and often enables them to make better choices as writers themselves when they notice the techniques that author's use to engage readers. Reading circles roles and skills will be outlined in the front of their green reading circles books and taught and reinforced in class and through marking. Children will be heard reading in a group at least once a week and some children will be heard read on a 1:1 basis if needed.
Below is an overview of the structure of Reading sessions from Year 1 - Year 6
Spelling
Below is an overview to show how we teach spelling across school.
Writing
In EYFS children are given opportunities to become immersed in an environment rich in print and possibilities for communication. They use a writing book and follow the marking and feedback policy that links into KS1 to aid transition.
We seek all opportunities to embedded cross curricular writing across the whole curriculum.
In KS1 and KS2 teachers follow a teaching sequence for writing:
Introduction to a text type

- Establish the purpose for looking at a particular text- What's in it for me?

- Predict what the text/learning will be about.

- Re-cap on previous learning that may be linked.

Reading to develop specific objectives

- Prediction; deducing; making connections; scanning; looking for high frequency or tricky words; sounding out words or substituting words that might fit; comprehension questioning; using pictures to help; inference.

- Discussion about what the characters are like, what they do and why, what have we learnt from the text?

- How the author makes us think about…? Where is the evidence?

- Hot seating, character development games.

- Favourite parts/characters etc.

- Likes/dislikes.

Analysing the text

- Looking at how the text is written.

- Deciding on what a good text would have in it if we were writing one ourselves; listing these points and deciding upon main features. WAGOLL!

- Highlighting and labelling the text for special features.

- Generating success criteria together.

Introduction for writing

- Gathering ideas for writing.

- Stimulating ideas for writing from discussion, drama and new and exciting experiences.

- Deciding the audience and purpose for writing and deciding if one type of writing is better suited for the job than another.

The writing process

- The children and teacher plan their writing using what they know about that form of writing. They use sentence structures and language to convey meaning appropriately. They also apply their word level skills.

- The children take part in supported composition, drafting and editing with the teacher.
Below is our school genre map to ensure we cover a wide range of genres throughout KS1 and KS1.
Below is an overview with more information about Writing at Hutton Cranswick C P School
We use skills coverage documents to teach, track and target specific objectives throughout the year.
Our coverage documents ensure continuity and progression throughout school.
Coverage Documents