EYFS
(Reception)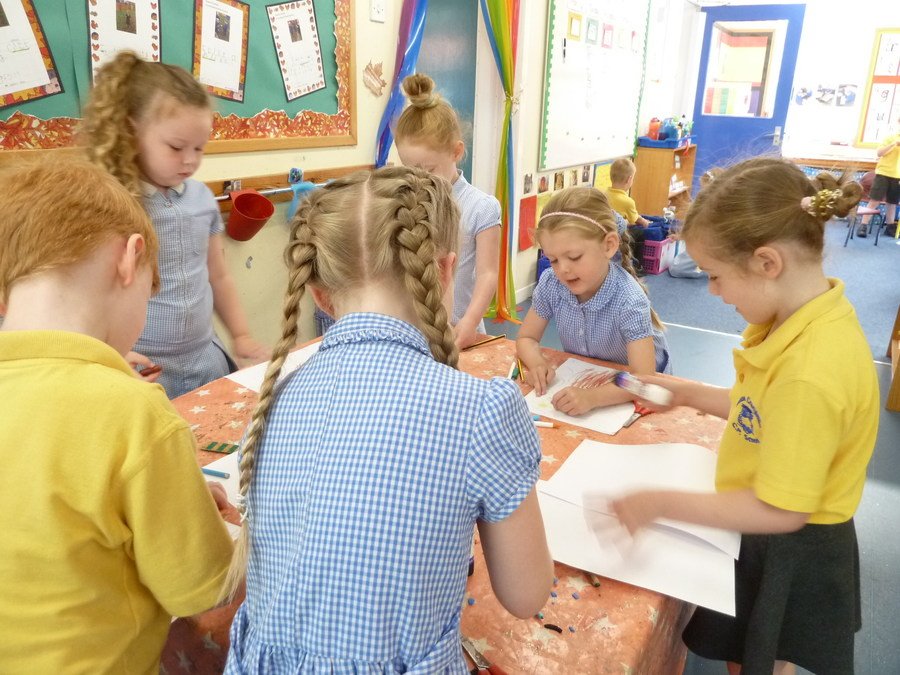 "The school has successfully developed a mutually supportive relationship with parents, especially with those of children in the Reception class. Parents are highly supportive and express overwhelmingly positive views of the school,"
(Ofsted May 2015)
This section of our website is specifically designed to share with parents some activities that would further develop our new starters.
The Development Matters and Early Learning Goals establish expectations for most children to reach by the end of the Reception year. These goals are organised into seven areas of learning and provide the basis for planning and assessment throughout the EYFS. The seven curriculum areas of learning are made up of three prime areas and four specific areas. Three Prime Areas:
Personal, Social and Emotional Development (Making relationships, self-confidence and self-awareness, managing feelings and behaviour),

Physical Development (Moving and handling, health and self-care),

Communication and Language (Listening and attention, speaking, understanding)
Four Specific Areas:
Literacy (Reading, Writing),

Mathematics (Numbers, Shape, Space and Measures),

Understanding of the World (People and communities, the world, technology)

Creative Development (Exploring and using media and materials, being imaginative).
30-50 months
Below is a document with specific ideas that you could do at home that would help your child develop through the 30-50 months development stage.
40-60 months
The following document has specific ideas that you could do at home that would help your child develop through the 40-60 months development stage.
100 things to do before you are 6!
We love these ideas created by Shonette Bason-Wood (www.spreadthehappiness.co.uk). These are really fun, practical ideas and we are certainly committed to achieving as many as we can in school - how many can you do at home?
Tweet us any pictures of you and your child having a go! @HuttonCran