Aims and Vision
"Pupils' spiritual, moral, social and cultural development is a strength of the school. The atmosphere throughout the school reflects a strong sense of community and mutual respect. The school's values of 'aspire, believe, succeed - together we achieve' are central to the work of the school and equip pupils well for life in modern Britain." Ofsted, May 2015
Through consultation with all of the children, staff and governors, we have decided on the following key aims. We believe that our aims are for everyone connected with the school, not just children. We hope you will agree that they cover everything it takes to become a truly great school!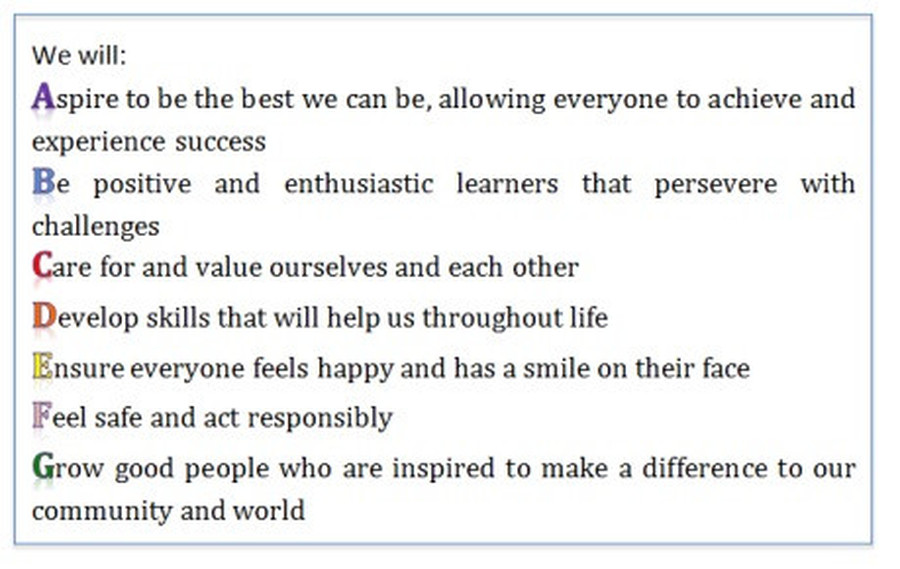 Our vision statement is short and concise:

Aspire, believe, succeed – together we achieve
It was unanimous that aspirational was something that everybody should be in and around school, and that believing in yourself and in others to achieve those goals was highly important. Feeling success is the end product of any achievement, no matter how big or small, academic, behavioural or social. The element of teamwork, that we were all in it together was also crucial to the decision.